Where Tech Innovation Meets Compassion:
Accessible, Inclusive, Equitable
360Medlink is a pioneering software development company specializing in the creation of science-based Digital Health Platforms. We are at the forefront of developing SaaS ready and co-creation Digital Medicines, specifically Digital Therapeutics (DTx) and Software as Medical Device (SaMD).
Our innovative solutions are utilized by a diverse range of clients, including pharmaceutical/biotech companies, government and private health agencies. Our products have demonstrated clinical benefits for patients internationally in the areas of chronic and rare diseases. We are committed to advancing precision medicine, patient experience, and public health.
Our mission is to harness the power of Digital Therapeutics (DTx) to deliver personalized and accessible healthcare solutions, with a special focus on underserved communities.
Our vision: Crafting a future with Digital Medicines (DTx) where every individual, regardless of their story, finds their place in the healthcare narrative.
Developing Personalized

Turnkey Solution
We tailor our Digital Health Solutions to your needs and those of your patient. Both upstream and downstream, we can assist you every step of the way in the deployment of large-scale digital health initiatives.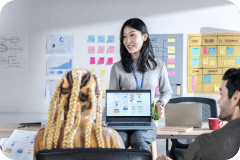 Co-Design
Building together a Personalized Digital Health Intervention Framework that best meets the Needs of Patients.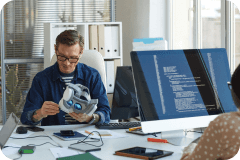 Software & Application Development
PMP and Agile methodology for a seamless delivery.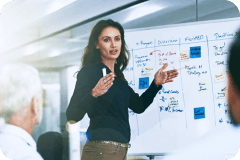 Regulatory Support
Every Stage of the Digital Health Intervention Development is Subjected to Rigorous Regulatory Evaluations.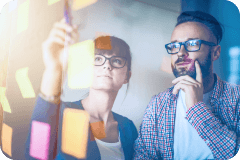 Iterative Optimization
Strategic watch and optimisation along the product adoption's growth curve.
IT Lab

and
Digital Innovations
Our team of expert software engineers experienced in development of innovative digital health solutions work with you on fully customized your needs.
Web Development & Mobile Apps
User Experience & User Interface Design
Software, mHealth Innovations
Life Sciences & Product Management
Where Tech Innovation Meets Compassion:
Accessible, Inclusive, Equitable
We are pioneers of SaaS ready Digital Health Platforms. Specializing in Digital Health and Therapeutics (DTx).